The TVG Pacific Classic is this Saturday at Del Mar Thoroughbred Club, and this year's edition of the signature race of California's summer is shaping up to be an amazing event. With $1 million and a free berth to the Breeders' Cup Classic on the line, the Pacific Classic has attracted some of the best Thoroughbreds in the nation; probable entries include California Chrome, the continent's richest racehorse; Beholder, who won the Pacific Classic last year; and Dortmund, winner of over $1.7 million. All in all, it's going to be, well, absolutely fabulous; that's why we're using these Ab Fab GIFs to show our excitement:
1. When you realize that Beholder, California Chrome, and Dortmund are all pointing to the TVG Pacific Classic, you're going to get pumped.
2. Suddenly, you're finding yourself making plans to head to Del Mar for Saturday's race.
3. In fact, you're willing to use just about any form of transportation to get to Del Mar on Saturday.
4. After all, you're planning on doing whatever you need to do to see this race in person.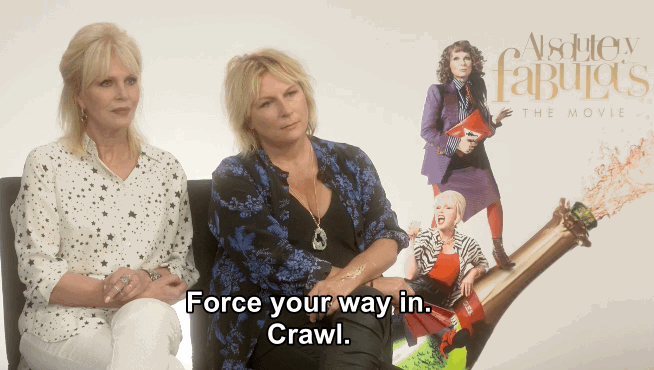 5. You may find yourself shopping for a brand-new outfit just for the Pacific Classic.
6. You may want to splash out and buy some serious designer duds.
7. Or, if your personal style is a little avant-garde, that's OK.
8. No matter what, you want to show your favorite horse in the Pacific Classic your support.
9. You can't wait to get to the track to have a glass of bubbly, maybe indulge in a cigar, and definitely have the time of your life.
10. You have only one rule for yourself while you're at Del Mar.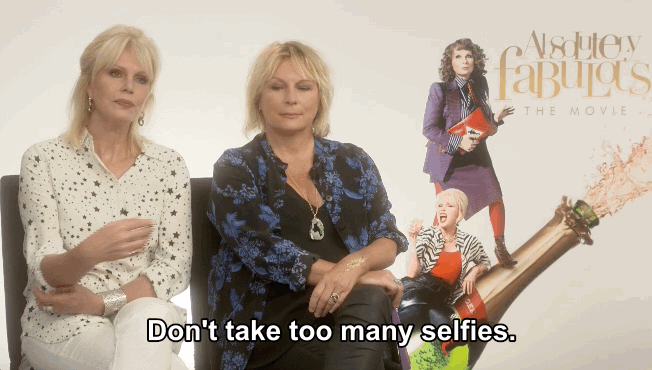 11. But, really, who are you kidding; you're just going to make sure you take them correctly.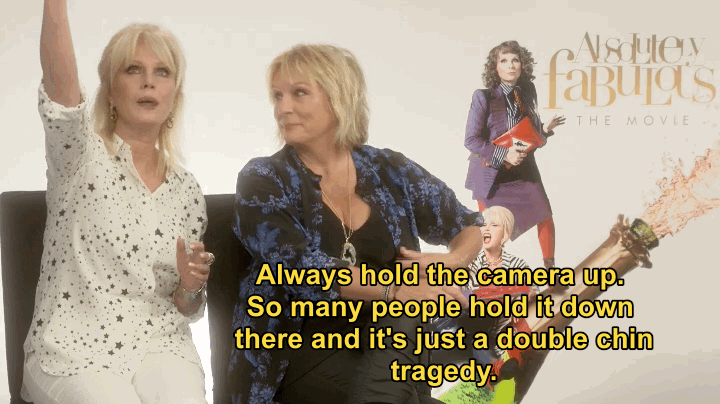 12. Or maybe you're planning to watch the Pacific Classic via livestream at home, since you don't really feel like watching the race with other people who won't understand how emotional it makes you.
13. After all, you're not a huge fan of the celeb scene.
14. Plus, you know that if your fave loses, you may get a little … melodramatic.
15. Or, maybe, it's because you don't want to be around other people who will be devastated if *their* favorite loses.
16. Also, if you're watching via the internet, that means that you can engage in some lively Twitter debates about why your favorite horse is better than any of the others in the race.
17. After all, you know your opinion is the only good and right one.
18. And if someone takes your internet … discussions too seriously, you'll be ready for it.
19. But you'll be happy for whoever wins. Even if it's difficult for you.
20. Because no matter what, you know that this year's Pacific Classic is going to be one for the ages!